Planning for your current and future financial health requires a mortgage that's right for you and your family.
In the years since the global real estate downturn, the mortgage industry has undergone massive changes. At LJI, our goal is to educate you on the entire Mortgage Loan process so you completely understand the cost and benefits of various options, what our role is, and how we are compensated. Along the way, we encourage full transparency from start to finish.
Our primary focus as a Company is Financial Planning so we strive to ensure that the type of mortgage you choose makes the most sense for YOU, given your personal circumstances and long-term goals. Whether you are refinancing, purchasing your first home or buying an investment property, we will help you find the most cost-effective and sensible way to accomplish those goals.
As an independent mortgage broker we have partnered with the very best lenders in the nation in order to provide the quality of service and competitiveness our clients have come to expect. Each of our 3 primary lenders excel in different areas which allows LJI to provide the very best mortgage option to every individual client.

Provident has long been considered the 'Price Leader' in the mortgage industry. Translation-the most competitive/lowest interest rates and closing costs options in the industry. Provident is a notoriously conservative lender, so they are not for every client nor every property. But when it is the right fit-there is no one better.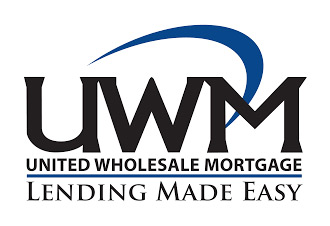 United Wholesale Mortgage has quickly grown into the nation's largest Wholesale Mortgage Lender, partnering with independent mortgage brokers like LJI across the nation. The reason why? Second to none technology, an easy process from start to finish for all parties, unparalleled service and speed! We are able to close fast and efficiently.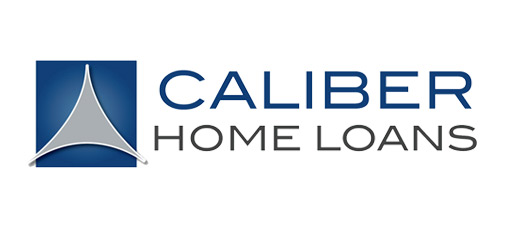 Caliber Home Loans is one of the nation's largest lenders with both a retail and wholesale lending operation. Because of their size, they offer several lending options outside of the traditional residential mortgage box, from Physician Loans to asset-based lending options. Our partnership with Caliber Home Loans rounds out the roster of lenders. Caliber's wide range of programs ensures that we can help nearly every client, no matter what their circumstance.
Clear to close in less than 21 days
Banks struggle to close Loans inside of 50 days. Other Mortgage lenders are often 30+ days.
Closings often as quick as 14 days (even less!) in certain instances.
One point of contact from start to finish.
Technology that sets us apart
Intuitive and secure, online application & pre-qualification process for borrowers.
Secure document sharing portal.
Electronic signature & document disclosures resulting in faster & easier underwriting process.
E-Closing (of non-transaction specific documents) available for a variety of loan programs.
Appraisal Waiver Pre-Check technology.
Lowest rate and costs in the industry first time, every time
Low loan officer compensation plan relative to industry standards leads to drastically reduced closing costs and/or interest rate options for every borrower.
Lending partnerships with Provident Funding Associates & United Wholesale Mortgage who are consistently in the top 5 nationwide for lowest interest rates as well as shortest turn times in the mortgage industry.
Independence. We have the flexibility to use multiple lenders, depending on borrower or property specifics that mortgage lenders and banks cannot do.
Full transparency. As a mortgage broker, we disclose our fee (paid by the lender) and offer a lender credit to reduce borrower closing costs.
Get started by creating your account with us and we'll get the ball rolling promptly. If you have any questions about the mortgage application process, please call us at (317) 466-9702
LJI Wealth Management is a mortgage broker licensed by the Virginia State Corporation Commission, license #: MC-5467
LJI Wealth Management NMLS #: 150502
Nationwide Mortgage Licensing System Consumer Access:
www.nmlsconsumeraccess.org